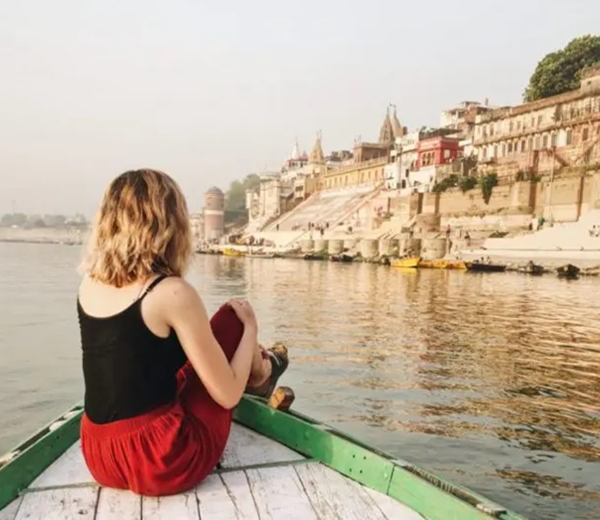 Why you should visit Varanasi?
Varanasi is one of the top tourist destinations in India for pilgrims from around the globe. This famous top spiritual destination in India has several pilgrims and visitors from far away performing rituals here. The top pilgrimage site in India is famous for several reasons and mostly the Kashi Vishwanath Temple. The place is popularly called Kashi and people from all religions and nationalities visit here. Here are the top reasons to visit Varanasi in India once in your lifetime.
1. Take Holy Dip in the River Ganga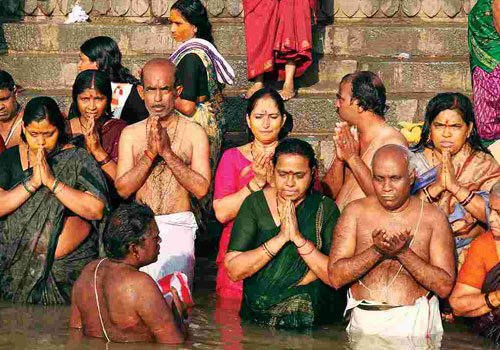 This is one of the primary reasons that millions of pilgrims visit this holy place. This starts from the break of dawn while people and sadhus chant mantra and prayers to make the River Goddess happy.
It is believed that the waters of the River Ganga are holy and sacred and taking a bath there offers 'moksha' to that person. People from across borders and of different age groups do this to cleanse their soul from past sins and receive liberation from the cycle of birth and death.
Many families make a trip to Varanasi it at least once in their lifetime for this reason. Many tourism companies also offer special spiritual tour packages with sightseeing tour at great discounts.
2. Ganga Aarti Ceremony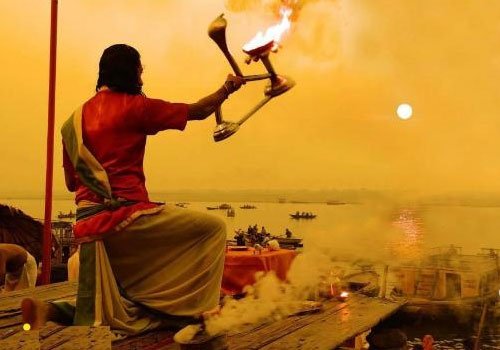 This fascinating ritual at Varanasi is popular all over the world as it mesmerizes the visitor as the River Ganga gets illuminated with several lighted diyas. There are millions of visitors to this only for witnessing the Ganga Aarti Ceremony at Varanasi.
While the authorized religious heads and sadhus perform this ceremony with huge lamps weighting up to 4.5 kg the pilgrims and visitors also float smaller cup candles across the river. With so many diyas and lamps on the water at dusk it gives a visual treat to the people watching.
The top place in Varanasi to perform Ganga Aarti ceremonies include the Assi Ghat and Dashashwarmedh Ghat. Here, you can also enjoy performing the Ganga Aarti ritual while taking a ride on a boat on the waters of River Ganga. It is a surreal experience to cherish forever with the aroma, incense and smoke, and flowers floating on illumined Ganges.
3. Ghats of Varanasi
The pilgrimage city of Varanasi is surrounded by enthralling ghats of over 80 in number. There is also an interesting tale behind each of them. This was constructed during the rule of kingdom of Marathas. The city of Varanasi derives its name from two main Ghats – Varun Ghat & Assi Ghat.
The city has several of such ghats or a pathway that goes into the river as it is the meeting point of three massive rivers – River Yamuna, Gangas, and the Brahmaputra.
These places are the mainly used for ritual and spiritual ceremonies taking place at the Ghats. They are also auspicious to perform the puja and holy dips of pilgrims. Few ghats are also used for ashes and cremation purposes.
4. Take a Boat Ride at Sunrise
Many tourists and visitors enjoy the famed boat ride on the River Ganga. This is one of the early morning things to do in Varanasi. One of the most important reasons to take an early morning boat ride is to view the numerous Ghats of Varanasi and other sightseeing places in Varanasi such as Palaces and forts.
They provide early morning Dawn boat ride and also evening at Dusk. So, there is nothing more enjoyable than a boat ride on the holy river as early as 5.30 a.m. They go on till 8 am too. It is a mesmerizing view of the sunrise over the River Ganga.
5. Temples and Spirituality
Varanasi is not just famous for the banks of holy rivers and ghats but also the temples. There are more than 20000 temples dotting the entire city constructed during various eras. Millions of pilgrims and visitors take blessing and offer prayers here.
There is also a prominent Buddhist town for several Buddhist pilgrims known as Sarnath. There is a list of top famous temples in Varanasi though it is not possible to provide the entire list here.
You must not miss the early morning rituals as they will make you feel the spirituality of the place. The common people go for a bath in the holy Ganges and offer prayers in sunrise. People believe that the holy dip will purify their soul.
Many people also believe if they cremate their loved ones here they will also attain moksha. Visitors witness many other spiritual rituals such as Tarpan, to offer ancestors' souls water, and Daan where people donate food, clothes and cash to the poor and needy. You can see many other fascinating rituals performed by the Sadhus in the city.
6. Sightseeing Tour of Sarnath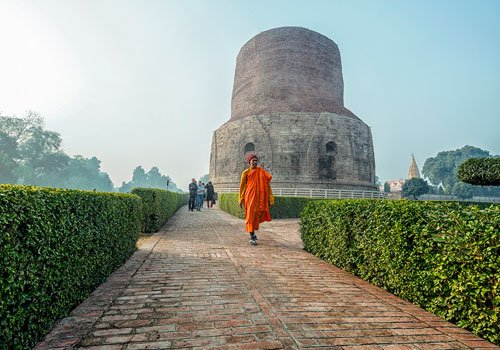 The holy city of Varanasi is not only important for the Hindu pilgrims but also very prominent for the Buddhists. The Sarnath site is situated only 12 km distance from the city of Varanasi. Gautama Buddha first preached the Dharma post his enlightenment here in this region.
There are huge numbers of visitors and spiritual seekers to this important Buddhist region. It is also known as one of the four Holy Buddhist Sites. There are a number of structures and ruins that remained after the destruction by Turkish army.
The main sightseeing structure here is the Dharmeth Stupa that dates back to 200 BC. It measures 128 ft in height and is 93 ft in diameter. There are various scenes and carvings depicted on Ashoka pillar.
There are six temples of different Asian nationalities and traditions that includes a Sri Lanka Tibet, Myanmar, Thailand, Japan monuments and temples. Visit the place where Buddha meditated during the first rainy season at Mulagandhakuti Vihara. Other important places to visit here are old relics and ruins. There is also a famous Mela called Sarnath fair which has many visitors.